Font de Sant Roc, located in plaça de les Coromines (1885).
Font Grossa, in carrer de la Font (1841).
Font Xica, in plaça del Capdavall (1841).
Font del del Pont Vell, next to pont Vell (1960).
Font del Pairot, in the ramp to access Llobregat river, behind the town hall building.
Font del Verger, in the street with the same name (1885).
Font del Güell, dedicated to Mr. Eusebi Güell i Bacigalupi, count of Güell and founder of Asland cement company. He was one of the first drivers of the village economic development. The fountain is on the left side of Pont Vell, surrounded by tilias. The ensemble is one of the busiest corners during  summer heat hours.
Font de Sant Isidre, in plaça de Sant Isidre (in la Plana 1885).
Font Ramon d'Urtx, in the same square.
Font Parc Xesco Boix, located in children's playground, in carrer Llobregat, near the confluence of Arija and Llobregat rivers. Inaugurated on 11th September 1984.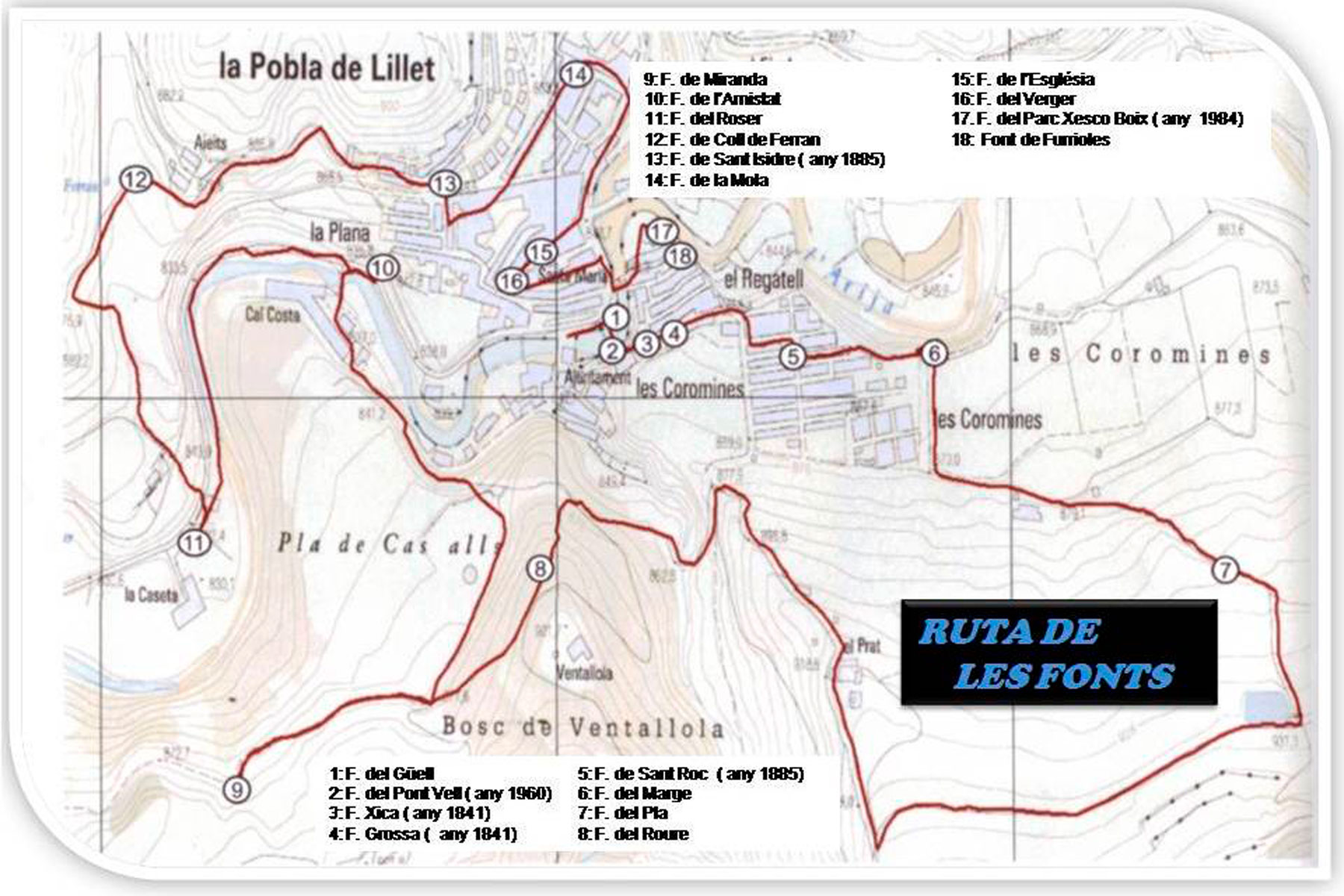 Included

Not Included

Breakfast service

Bar / Coffee shop

Assistance animals accepted

Credit card payment

Reduced mobility access

Half board service (breakfast+lunch or dinner)

Central location

Own parking

Swimming pool

Iron

Hair dryer

Television

Heating

Air conditioning

Wifi zone

Garden / green area

Playground

Barbecue

Fireplace

Spa

Conference room

Washing machine/ laundry service

Lift

Telephone

Terrace

Pets are accepted